The anti-slip nature of Textured Ceramic tiles make them a popular choice for public areas such as in this case a shop floor in my local city of Stirling. They do have a major drawback though, in that the rough textured surface which gives the tile its anti-slip property traps dirt over time making them look very unattractive and very difficult to clean effectively.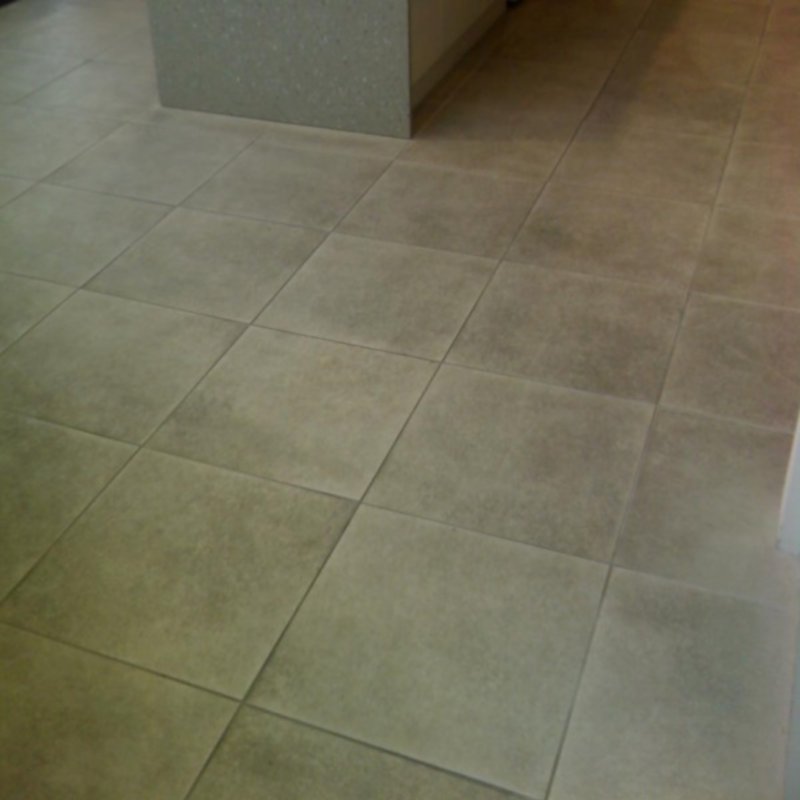 The photograph below shows just how dirty my customers shop floor looked when I arrived to survey the floor. Despite cleaning the floor with all manner of supermarket products the tiles looked incredibly dirty and did not provide the clean inviting appearance they wanted to portray. The shop was due to open for the first time shortly and desperate to resolve the situation we were asked to come over and give the ceramic tile and grout a really deep clean.
If you're not familiar with Stirling, then you should know its steeped in history and was once the capital of Scotland. It was also the location of several battles during the Scottish war of independence from England involving William Wallace and Robert the Bruce.
Deep Cleaning Textured Ceramic Shop Flooring
Normally on commercial projects we get involved in we have to work outside of normal opening times as its not practical to deep clean a floor with people coming and going fortunately however this was not a problem in this case.
After clearing the floor space, we set to work soaking the tile and grout in a medium dilution of Tile Doctor Pro-Clean which is our go to Tile and Grout cleaner. It was left to soak into the tile for about ten minutes before the floor was scrubbed, so it could get to work on breaking down the dirt. To make light work of scrubbing the solution into the floor we used a coarse diamond burnishing pad fitted to a rotary floor buffer. It was interesting to see the cleaning solution turning black with dirt as we moved across the floor.
Once done the soiled cleaning solution was rinsed off the floor with water and then extracted with a wet vacuum. Next step was to give the grout a good scrub using a repeat of the same process however we find a stiff scrubbing brush run over the grout lines works best for this as pads can struggle to reach into the recesses of the grout.
The process worked well and after rinsing and extracting again we did a final inspection spot treating any stubborn areas with a repeat of the same process until we were satisfied the tile and grout were as clean as they could be.
The floor looked really fresh by the time we had finished, and you can image my client was very pleased with the results and relieved that the floor looked clean again.